Dalspots A-litter

born 27 May 2007


| | | | |
| --- | --- | --- | --- |
| Dalspots Almost-Harmony | Toya | F | Black |
| Dalspots A-Dream-Kiss | Freja | F | Black |
| | Texas | M | Black |
| Dalspots Action-Replay | Kimbo | M | Black |
| Dalspots Air-Force-One | Aston | M | Black |
See our gallery here

See us grow from birth to 8 weeks here
See stacked pictures here
Int & Nord Ch NordV-99 Labyrinth Perfect Harmony

Am Ch Labyrinth Oscar Madison

Branscombes Willy Wonka

Labyrinth Queen of the Nile

Am Ch Legacy's Picture Perfect

Am Ch Firemans Freckled Friend

Legacy's Dream On CD

Paper Moon's Dream Catcher

N Ch Spotnik's Investment

Int & Nord Ch NV-83-84-85-86 Olbero Onsdag Pojke

Int & Nord Ch Cocheperro Out O'The Blue of Olbero

Int, Nord & Fin Ch NV-98-99-02 Perdita's Kiss Me Better

Int, N & S Ch Dalmo's Educated Edgar

N Ch Perdita's Long Live Love
Dalspots A-litter born the 27th of May 2007
Sire is the american import "Pumbaa" Int & NordCh NordW-99 Labyrinth Perfect Harmony (AMCh Labyrinth Oscar Madison x AMCh Legacy's Picture Perfect). This was his last litter. He was co-bred in the USA by Chris Dyker (Labyrinth) and Molly Martin (Legacy). Pumbaa is homozygote for black, has full dentition, is BAER +/+ and has HD-ua.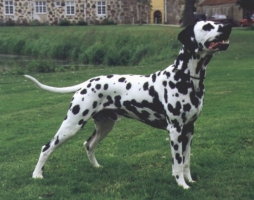 Dame is the norwegian bitch "Tilda" Paper Moon's Dream Catcher (NUCh Spotnik's Investment x Int, Nord & FinCh NV-98 SV-99-00 Perdita's Kiss Me Better). She was bred by Arne Foss (Paper Moon) in Norway. Tilda is heterozygote for black, has full dentition, is BAER +/+ and has HD-A.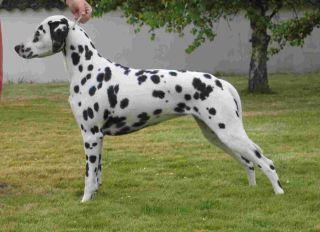 Texas - Dalspots

American

-Idol bor sedan november 2010 hemma hos Anette med familj i Åkarp.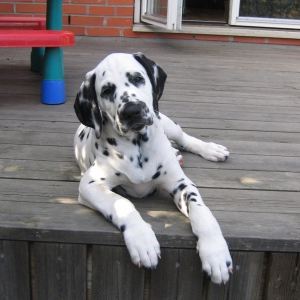 Toya - Dalspots Almost-Harmony har flyttat hem till Gabriella och Torgny med familj. I augusti 2010 flyttade Toya hem till oss igen, efter att Gabriellas nyfödde reagerade mot pälsdjur. Toya ägs nu av oss och kommer att ha valpar hos oss.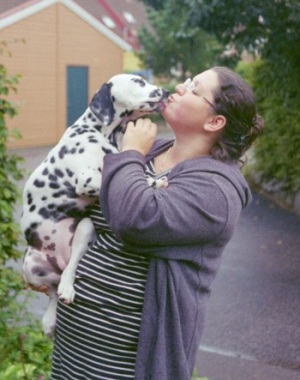 Freja - Dalspots A-Dream-Kiss har flyttat hem till Patrik och Marina.


Kimbo - Dalspots Action-Replay ses här med sina nya ägare Sven-Olof och Bea.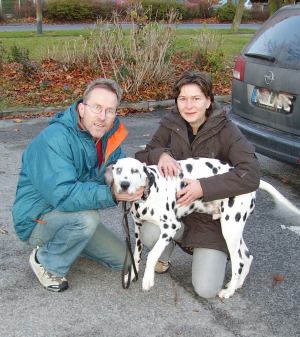 Aston - Dalspots Air-Force-One har flyttat hem till Caroline, Magnus, Thyra och katten Melker.